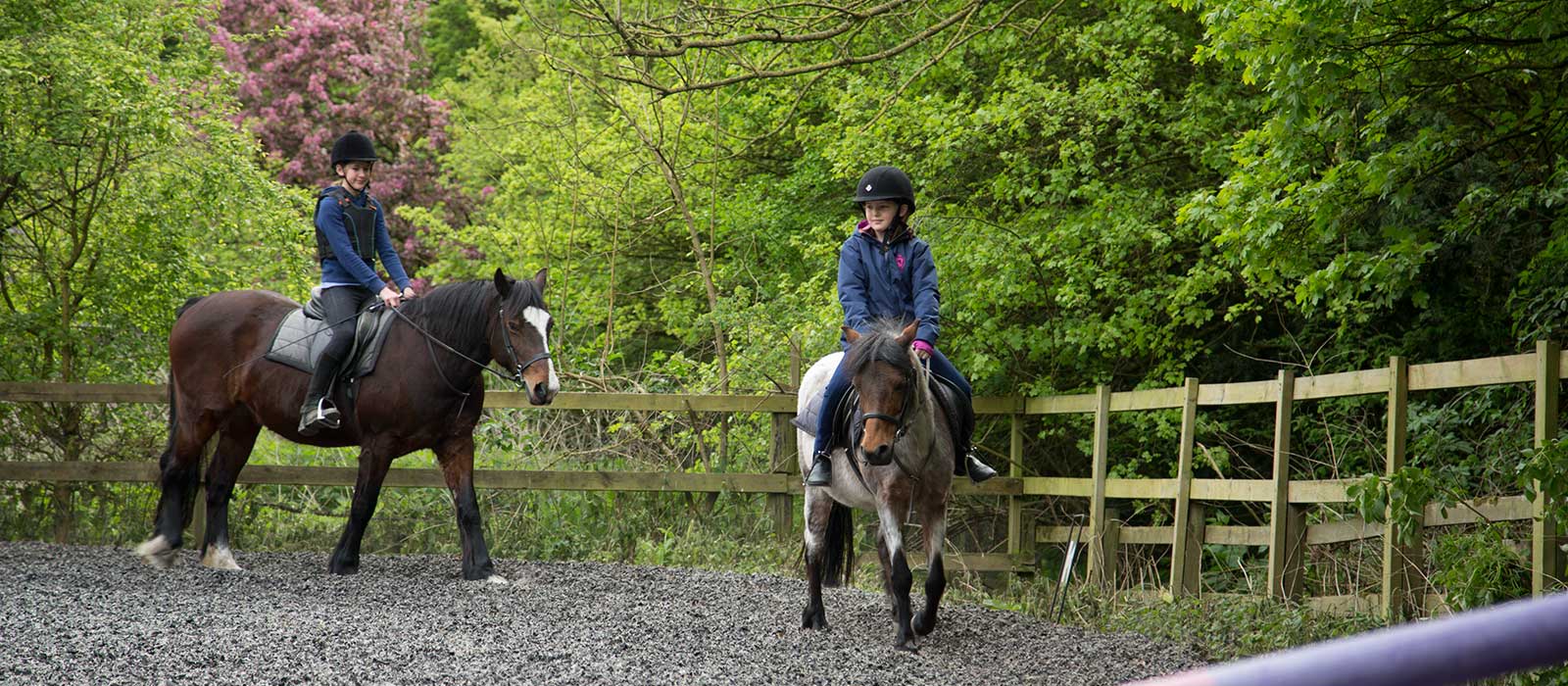 Tuition:
I offer riding lessons on my own quiet, well trained horses and ponies – individual tuition or very small groups.
I pay particular attention to developing balance and an independent seat. My teaching is based on mastering these two basic requirements, enabling my pupils to ride well in any discipline.
All beginner riders will spend some lessons on the lunge rein. I use the lunge lessons to improve the balance and suppleness of more experienced riders as well.
We do both flat work and jumping without stirrups.
Tuition on your own horse is available, either in my outdoor school or at your own home – with the same emphasis on balance, seat and confidence.
My school is insured for hacking, accompanied by myself, or unaccompanied. Rules and regulations apply and hacking is only available for experienced riders.
Pony Care sessions take place on Saturday's from April through to July.
THERE IS CURRENTLY A WAITING LIST IN PLACE FOR LESSONS AND HACKING.
Please contact me for availability, prices and if you would like to join the waiting list.